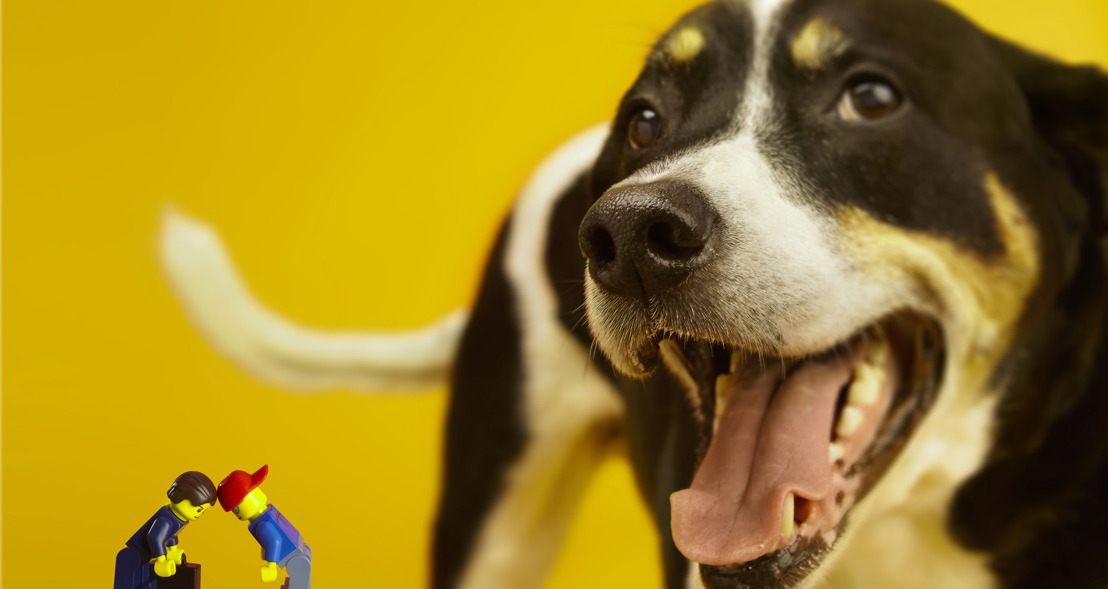 Your Momma. Belfry opens new year with two new plays about the first woman in our lives.
Double Bill includes The Best Brothers and How To Disappear Completely.
Thursday, January 8, 2015 — Victoria, British Columbia...From January 27 – March 1, 2015 the Belfry Theatre will present a double bill – two one-act plays in one evening – featuring Daniel MacIvor's comedy, The Best Brothers, and How To Disappear Completely, a collaboration between Vancouver's Chop Theatre and lighting designer (turned actor) Itai Erdal.
"MacIvor's charm as a writer is in the ascendant here… may be the playwright's best play." National Post
Bunny Best has died in a freak accident at Toronto's Gay Days Parade. Planning their mother's funeral, brothers Kyle and Hamilton Best come up against it all – their rivalry, their mother's life and, most seriously, her dog. The Best Brothers premiered at the Stratford Festival in 2013.
Directed by Glynis Leyshon, The Best Brothers stars Ron Pederson (as Kyle Best) and John Ullyatt (Hamilton Best). Designers for the show are Peter Hartwell (Set & Costume Designer), Guy Simard (Lighting Designer) and Brian Linds (Sound Designer).
"I've broken every single one of the ten commandments. No, that's not true, I've never made a false idol." Itai Erdal
Using his film footage, his incredible gift of the gab, his love for lighting design, and the true story of his mother in her last days, Itai and his collaborators have created a brave and beautiful homage to Itai's mother. Remarkable and compelling, How To Disappear Completely premiered at the Chutzpah! Festival in Vancouver in 2011 and has since toured internationally.
How To Disappear Completely features the talents of Itai Erdal (Co-Creator / Performer / Lighting Designer), James Long (Co-Creator / Director), Anita Rochon (Co-Creator / Dramaturge), Emelia Symington Fedy (Co-Creator / Sound Designer) and Jamie Nesbitt (Projection Designer).
Caryn Fehr is the Stage Manager for both shows and Erin Crowley is the Assistant Stage Manager.
Engaging Audiences
Prior to and throughout the run of The Best Brothers / How To Disappear Completely, the Belfry is producing a number of audience engagement events designed to enhance and extend the experience of the play.
B4Play - Saturday, January 24 at 11 am
CBC Radio's Gregor Craigie will host a live talk show featuring the Best Brothers – actors Ron Pederson and John Ullyatt - Anita Rochon from The Chop Theatre and some very special community guests. This free event is held at the Belfry Theatre.
AFTERPLAY WEEKS
February 3 - 7 / February 17 - 21
Following selected performances of The Best Brothers / How To Disappear Completely, we'll host Afterplay – a facilitated discussion where patrons can share their thoughts with fellow audience members. It's a chance to "debrief" after the show and hear how other audience members experienced the play.
TALKBACK THURSDAY - Thursday, February 5
Following the 8 pm performance of The Best Brothers / How To Disappear Completely, join the actors from the show and your fellow audience members for a 20-minute Q & A session.
FREE CHILDCARE PERFORMANCE - Sunday, February 8 at 2 pm
During select Sunday matinee performances, we offer free professional childcare (ages 3 – 10) at the Springridge Early Childhood Centre at 1222 Gladstone Avenue, just a block from the Belfry (free parking is available right across the street in the Victoria High School Parking lot).
We have a limited number of spots available. To book tickets and free childcare, please call our Box Office at 250-385-6815.
Ticket Information and Performance Schedule
Tuesdays – Saturdays at 8 pm
Wednesday Matinees (February 4 & 11) at 1 pm
Saturday Matinees at 4 pm
Sunday Matinees at 2 pm
Single tickets from $23 can be booked by calling 250-385-6815, or online at www.belfry.bc.ca. Student discounts and rush seating are available.
Audience Advice – Both plays in this double bill contain some strong language and mature subject matter.
Special Thanks
The Best Brothers and How To Disappear Completely are generously sponsored by Helijet and Focus Magazine.
The Belfry's Season Sponsors are Thrifty Foods, the Times Colonist, and Cook's Day Off Fine Foods and Catering. The Canada Council for the Arts, the Province of British Columbia, the BC Arts Council, CRD Arts and the City of Victoria are our government funders.
-30-
For interviews, photos and HD video for the show please contact:
Mark Dusseault / Marketing & Communications Director
250-385-6835 / pr@belfry.bc.ca
How to Disappear Completely Trailer
THe Best Brothers - The Obituary Scene