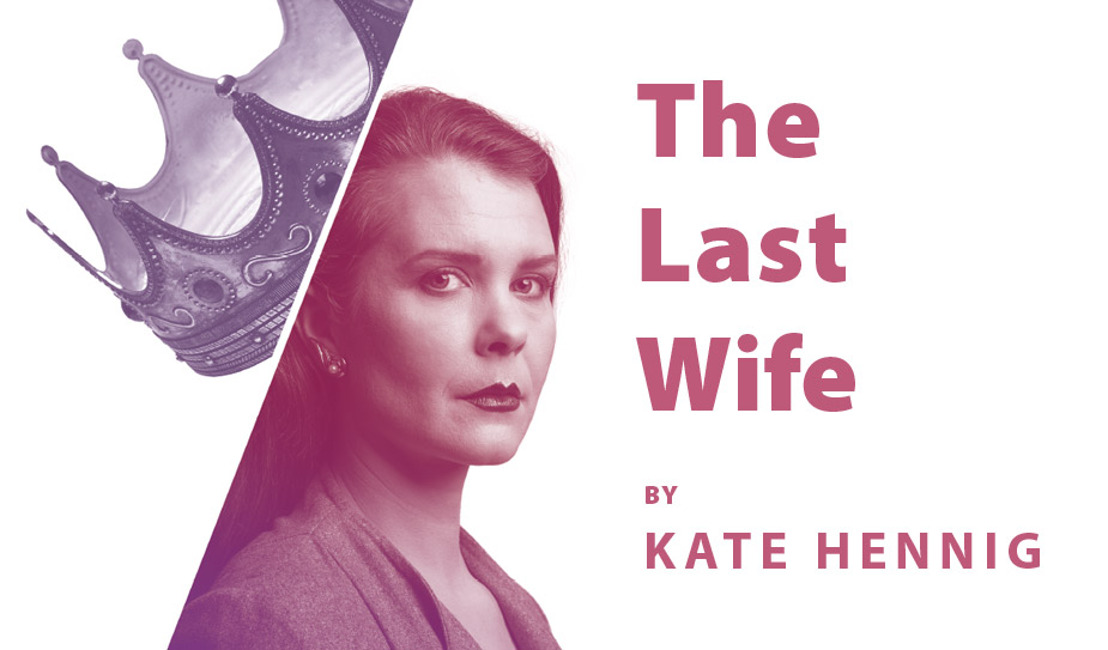 The Last Wife
"…funny and fanciful… entertaining and absorbing…racy..." National Post
Wednesday, September 7, 2016 — Victoria, BC...From September 20 - October 16, 2016 the Belfry Theatre will present Kate Hennig's new play, The Last Wife. Directed by Esther Jun, The Last Wife stars Sean Baek (Thomas), Oliver Becker (Henry), Ellis James Frank (Edward), Anie Richer (Mary), Celine Stubel (Kate), and Mahalia Golnosh Tahririha (Bess).
"…lively…contemporary…unapologetic…Katherine is a kind of a feminist superhero" The Globe and Mail
The Last Wife, a contemporary re-imagining of the compelling relationship between Henry VIII and his last wife, Katherine Parr, is a witty and powerful examination of sexual politics. It's a dangerous game of chess with Henry's offspring, Mary, Elizabeth and Edward as pawns.
"… intriguing historical fact fused with the contemporary…dynamic, engrossing…truly excellent theatre" PostMedia
"The Last Wife is an imagining of history. Oh, yes, it's based on actual people and events, and while parts of it are deliciously accurate, some bits may offend the historically precise among you, while still others are completely and utterly fabricated. My priority in choosing must always favour the dramatic."
"What I am deeply interested in is the humanity of these iconic historical characters. I want to imagine what makes them do what they do, just as I want to imagine what makes Margaret Thatcher, Indira Gandhi and Aung San Suu Kyi do what they do. They are humans after all. They have mothers, fathers, siblings, and children. One expects that they play tennis, watch television, read books; they laugh, worry, drink too much coffee from time to time. It fascinates me to create these personal possibilities and then imagine how they might lead to some of the major decisions that history records. It helps us to see women as a moving political force of history away from the battlefields and the halls of office. It helps us to see the Tudor wave of feminism." Kate Hennig, Playwright
"…wit, intelligence, power and compassion…a superb first play" Toronto Star
The Last Wife is a co-production with the Great Canadian Theatre Company in Ottawa and will play there from November 1 - 20.
Creative Team
Kate Hennig (Playwright)
Esther Jun (Director)
Shannon Lea Doyle (Designer)
Martin Conboy (Lighting Designer)
John Gzowski (Sound Designer)
Jennifer Swan (Stage Manager)
Jessica McLeod (Assistant Stage Manager)
Live Events
Throughout The Last Wife we'll host a number of events that will deepen our audience's experience.
AFTERPLAY
Facilitated discussions – audience member to audience member – following every evening Mainstage performance of The Last Wife (except Opening Night and Talkback Thursday). These are a great opportunity to share your thoughts and hear how fellow patrons reacted to the show.
TALKBACK THURSDAY
Thursday, September 29
Meet the actors from The Last Wife post-performance when they return to the stage to answer questions and provide insight into the play.
BOOKSMACK
Monday, September 26 at 7:30 pm
Librarians go head-to-head as they race against the clock to speed review their favourite books in these fun and competitive events, co-presented with the Greater Victoria Public Library.
VOCALEYE
Sunday, October 16 at 2 pm
For our patrons with low or no vision, we'll offer a VocalEye performance during The Last Wife. Trained Audio Describers provide descriptions of the visual elements of the show, allowing people with low vision to enjoy the theatrical experience without missing any of the details.
Show Sponsors
The Last Wife is generously supported by Thrifty Foods and the Chateau Victoria.
Season Sponsors
The Belfry is generously supported by The Times Colonist, Thrifty Foods, Cook's Day Off and Helijet.
Public Funders
The Belfry is funded by the Canada Council for the Arts, the Province of BC, BC Arts Council, CRD Arts Development and the City of Victoria.
Ticket Information
Tickets for The Last Wife range from $20 to $53 (plus GST). Tickets are available at 250-385-6815 or online at tickets.belfry.bc.ca. Prices are subject to change.
Rush Tickets
For our weekday evening performances we offer a limited number of last minute rush tickets at a discount. Rush tickets are:
> available at the Box Office 30 minutes before each evening performance (Tuesday to Friday),
> in person only,
> subject to availability, and
> 40% off our regular Zone 2 (Yellow Section) ticket prices.
Ticket Discounts
High School Students – 50%
University / College / Post Secondary Students – 25%
Seniors – 10%
Members of the Military – 25%
Groups (10 or more) – 10%
Performance Schedule (September 20 - October 16, 2016)
Tuesdays - Thursdays at 7:30 pm
Fridays and Saturdays at 8 pm
Wednesday Matinees at 1 pm (September 28, October 5 and October 12)
Saturday Matinees at 4 pm
Sunday Matinees at 2 pm
-30-
Media Contact
Mark Dusseault
Director of Marketing & Communications
Belfry Theatre
250-385-6835
pr@belfry.bc.ca
Mark Dusseault Marketing & Communications Director, Belfry Theatre