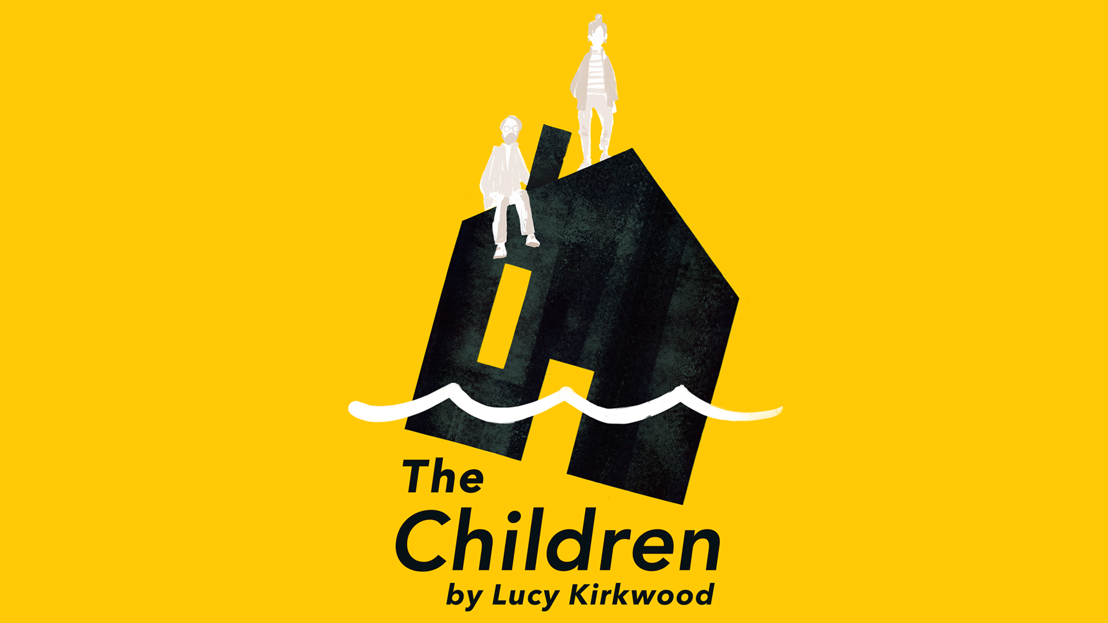 The Children by Lucy Kirkwood
★ ★ ★ ★ "The Children should be seen for its simple take on powerful questions" Chicago Sun-Times
Monday, August 26, 2019 — Victoria, BC...From September 17 to October 13, 2019, the Belfry Theatre will present The Children by British playwright Lucy Kirkwood. Directed by Michael Shamata, The Children stars Nancy Palk (Hazel), Brenda Robins (Rose), and Joseph Ziegler (Robin).
Brenda Robins starred (as the delightful 90-year old Vera) in our production of 4000 Miles earlier this year. Nancy Palk and Joseph Ziegler (who are married in real life) are returning after making their Belfry debuts in Da (in 1979). The three actors are longtime friends.
★ ★ ★ ★ "tantalizingly hard to define…it is very English, somewhat menacing, and often funny." Time Out, London
Robin and Hazel are two retired nuclear scientists, living in a seaside cottage on the east coast of England. But all is not as it seems. Their electricity is restricted to evenings, and they have a Geiger counter in the kitchen. On a warm summer's evening, Rose, an old friend and colleague, arrives from America with a startling request.
"... astonishing and thrilling...bristling with chills and suspense." New York Times
Inspired by the nuclear disaster in Fukushima Japan, The Children is a pressure cooker that asks powerful questions of us all. Playing out in real time, by turns it is a mystery, comedy and drama.
The play opened at the Royal Court Theatre in London in November 2016 and transferred to Broadway a year later. In New York the play was nominated for the 2018 Outer Critics Circle Award as Outstanding New Broadway Play and the 2018 Tony Award for Best Play.
★ ★ ★ ★ "A richly suggestive and beautifully written piece of work.... Kirkwood is the most rewarding dramatist of her generation." The Independent
Last year, Kirkwood was elected Fellow of the Royal Society of Literature in its "40 Under 40" initiative. Her 2013 play Chimerica examined the relationship between the US and China. It won the 2014 Olivier Award for best new play and was subsequently adapted as a TV miniseries, airing on the UK's Channel 4 this past April.
★ ★ ★ ★ "This is sci-fi kitted out with real people, real dilemmas, real scope. It's really good." Time Out, New York
WHY I CHOSE THIS PLAY
Award-winning playwright Lucy Kirkwood's brilliant play asks big questions about the responsibility we face to leave a better world for the next generation. How do we reconcile our mistakes with their impact on the future, and who is meant to clean up after us? -- Michael Shamata
Creative Team
Lucy Kirkwood - Playwright
Michael Shamata - Director
Christina Poddubiuk - Designer
Alan Brodie - Lighting Designer
Tobin Stokes - Composer / Sound Designer
Jennifer Swan - Stage Manager
Carissa Sams - Assistant Stage Manager
Jacques Lemay - Choreographer
Adrienne Smook - Dialect Coach
Molly McDowell-Powlowski - Assistant Director*
*Molly McDowell-Powlowski's participation made possible through the Belfry's Emerging Artist Enhancement Program, funded by the RBC Emerging Artists Project.
Live Events in September and October

B4PLAY
Saturday, September 14 at 11 am
Free Event. A live talk show hosted by CBC Radio's Gregor Craigie and featuring interviews with actor Brenda Robins, director Michael Shamata and two very special guests.
Talkback Thursday
Thursday, September 26
Meet the actors post-performance when they return to the stage to answer questions and provide insight into the play.
Afterplay
Facilitated discussions – audience member to audience member – will follow every evening performance of The Children (except Opening Night and Talkback Thursday). These are a great opportunity to share your thoughts and hear fellow patrons' reactions to the production and the ideas it presents.
VocalEye
Sunday, October 6 at 2 pm
For patrons with low or no vision, we offer this VocalEye performance during The Children. Trained Audio Describers provide descriptions of the visual elements of the show, allowing people with low vision to enjoy the theatrical experience without missing any of the details.
Free Childcare Performances
Sunday, September 29 at 2 pm / Saturday, October 12 at 4 pm
Parents of children (between 3 - 10 years old) can see a show at the Belfry, and we'll take care of the children for free.
Children are cared for by a trained, professional Early Childcare Educator, just a short stroll from the theatre, and free of charge. Childcare space is at a premium so we ask parents to reserve in advance, at least 1 week prior to your chosen performance.
To learn more, please email us at hello@belfry.bc.ca, or call the box office at 250-385-6815 to reserve tickets and free childcare.
Play Reading - Attaboy! by Janet Munsil
Sunday, September 29 at 7:30 pm
Free event. Whiz-kid teen Daniel is hard at work on a top-secret project in the backyard shed, a breakthrough that could change the world. When the EPA arrives to investigate, Daniel is forced to face the instability of his own future, and the consequences of his dangerous obsession.
Directed by Janet Munsil, Attaboy! stars Madeleine Humeny, Kevin Kerr, Douglas Peerless, Justine Shore, Paul Terry and Jan Wood.
Booksmack
Monday, September 30 at 7 pm
Free event. Join Greater Victoria Public librarians and special guests in the Belfry lobby for an evening of great book, music, audiobook and film recommendations. Bring your library card to sign out material on the spot. Belfry concession / bar will be open for the event.
Running time: 90 minutes, including one intermission. No reservations required. The lobby opens 1 hour prior to the start of the event for general admission seating.
Annual General Meeting for the Belfry Theatre Society
Monday, October 7 at 5:30 pm (AGM starts at 6 pm)
The Society will hold its Annual General Meeting on Monday, October 7, 2019 at the Belfry Theatre, 1291 Gladstone Avenue, Victoria, British Columbia.
Everyone is welcome to join us but only members of the Belfry Theatre Society may vote on resolutions. (A member is any individual who has donated a minimum of $25.00 to the Society between Sep 1, 2018 and Sep 1, 2019).
While not required, members are asked to RSVP by September 30, 2019 to rsvp@belfry.bc.ca or to call 250-385-6835.
--
Show Sponsors
The Children is generously supported by Peninsula Co-Op and Truffles Catering.
Season Sponsors
The Belfry is generously supported by The Times Colonist and Helijet.
Public Funders
The Belfry is funded by the Canada Council for the Arts, Canadian Heritage, the Province of BC, BC Arts Council, CRD Arts Development and the City of Victoria.
--
Ticket Information
Tickets for The Children range from $20 to $55 (plus GST). Tickets are available at 250-385-6815 or online at tickets.belfry.bc.ca. Prices are subject to change.
Tickets for The Children - https://tickets.belfry.bc.ca/TheatreManager/1/tmEvent/tmEvent1085.html
Rush Tickets
For all performances, except Opening Night, we offer a limited number of last minute rush tickets at a discount. Rush tickets are:
> available at the Box Office 30 minutes before each performance,
> in person only,
> subject to availability, and
> 50% off our regular Zone 2 (Yellow Section) and Zone 3 (Red Section) ticket prices.
Ticket Discounts
Students – 50%
Seniors – 10%
Members of the Military – 25%
Groups (10 or more) – 10%
Performance Schedule (September 17 - October 13)
Tuesdays - Thursdays at 7:30 pm
Fridays and Saturdays at 8 pm
Wednesday Matinees at 1 pm (September 25, October 2 & 9)
Saturday Matinees at 4 pm (Free Childcare offered on October 12)
Sunday Matinees at 2 pm (Free Childcare offered on September 29 / VocalEye offered on October 6)
-30-
Media Contact
Mark Dusseault
Director of Marketing & Communications
Belfry Theatre
250-385-6835
pr@belfry.bc.ca
Mark Dusseault Marketing & Communications Director, Belfry Theatre